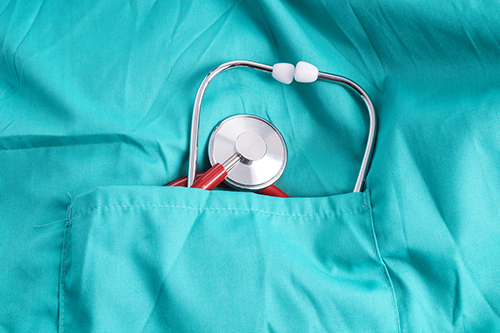 By Susan Boggs, MS, BSN, RN, NCSN, Putnam City Schools
The school day can be a daunting task for all children at times, and in particular for children with Type 1 Diabetes. As a School Nurse, I partner with children, parents, healthcare providers and teachers in an effort to provide a smooth transition from home to school.
My experience as a volunteer at Camp NoHiLo has allowed me the opportunity to learn the terms, techniques and most current evidence based care practiced by the Certified Diabetes Educators as they talk with children and their families regarding self management of their disease.
Developmentally, the 4 to 10 year old camper at Camp NoHiLo thinks concretely and desires to conform, to be part of a group. He/she certainly has the freedom to do this safely while at Camp NoHiLo – all the while learning from every activity – physical playtime, learning labs, lunch time, making new friends, etc. I gleaned details from each Certified Diabetes Educator whom I shadowed that will be invaluable to me as I return to school this year.
Reinforcing these basic management skills and using familiar words and techniques provides a sense of security for the parent as they leave their children with us at school and allows the child with diabetes the freedom to focus on normal activities of the school day without having to fret over something new regarding his/her diabetes management.
Among all campers, lunch was relaxed with the focus on eating, socializing and talk of the activities of the afternoon, not "good" vs "bad" foods, thus diminishing the risk of eating problems for everyone–those with diabetes and those without diabetes. This is a very important concept to carry over in school for all children, where peers can be critical of food choices.
Neither was the focus on insulin dose (albeit very important) as the camper was included in the process as was appropriate for his/her abilities. I learned about the function of a wide variety of insulin pumps thanks to the patience and expertise of the Certified Diabetes Educator/group leader whom I shadowed as we administered insulin doses. She was a master at dosing insulin without needlessly interrupting the camper's lunch, play, and mingling.
The Executive Director provided me with an impromptu learning lab regarding the physiology of the "Honeymoon Phase." My increased understanding of this phase of diabetes will help me talk with parents of the newly diagnosed child with accuracy and assurance.
A sincere understanding, compassion and respect for parent beliefs – spiritual, philosophical, and personal–while still holding firm to evidence based practice, was professionally demonstrated in all family interactions by the Executive Director and each member of the staff.
I believe the lives of those who attended camp and their families will be enriched, as will the lives touched by them. Each camper's influence touches non-campers with diabetes, as well as siblings, family and peers without diabetes, in a confident and healthy manner, thus making Oklahoma a healthier place to live by changing the culture of diabetes. I look forward to starting a new school year and watching these young, resilient students with diabetes grow and succeed.