Kim Boaz-Wilson, RN, BSN, CDCES
Executive Director
Hi! My name is Kim Boaz-Wilson, and I am the Executive Director of Diabetes Solutions. I graduated from Southwestern Oklahoma State University with a degree in nursing in 1991. I am a registered nurse and certified diabetes educator. I have been working in the diabetes community in one way or another since 1992, focusing on kids, teens and young adults with type 1 diabetes and diabetes technology.
I understand people with diabetes because I am one of those people. I was diagnosed with type 1 diabetes in 1972, not long after my 5th birthday. I live and breathe the same ups and downs that all people with T1D face day in and day out. I'm not perfect; I'm human.
I wear many "hats" within this organization to help better serve our community. To some, I am the Camp Endres Medical Director. To others, I am their nurse and diabetes educator. Sometimes I am a friend, sister, therapist, confidante or just a shoulder to lean on.
My first role at diabetes camp started as a nurse in 1994. In 1999, I took over as the camp director and began an incredible journey. A year later, we formed Diabetes Solutions of Oklahoma to help fix the unmet needs of those with T1D in Oklahoma. I then became the Executive Director of DSOK in 2005.
I am blessed to be a part of DSOK. This organization has provided many opportunities for people who share similar diabetes experiences to come together and be a family of sorts. My heart is filled with love when I think of the people who have been impacted by the good works of DSOK.
"Don't sweat the small stuff… and in the big picture of life, it's pretty much all small stuff."
Cada Johnson
Director of Operations
Hi friends! I'm Cada Johnson and I am the Director of Operations (aka Chaos Coordinator) for Diabetes Solutions and Camp Endres. I currently have my associate's Degree and am working on my bachelor's in Nutrition, Dietetics, and Food Management at the University of Central Oklahoma.
Since I was 16, I knew I wanted to work with children with type 1 diabetes. I first came to Camp Endres when I was 16. The experiences I had and the friendships I made shaped me into the person I am today. I knew I wanted to touch the lives of as many people as possible. In 2020, I returned to volunteer as a counselor for Virtual Camp, and then again in person the next year. I remember leaving camp in 2021 and knowing that that was where I wanted to be.
My role with DSOK as the Director of Operations covers programing, Camp Endres, and development. Spending my year preparing these amazing programs is more fulfilling than I ever could have imagined!
"For there is always Light, if only we're brave enough to see it. If only we're brave enough to be it.     

- Amanda Gorman, "The Hill we Climb"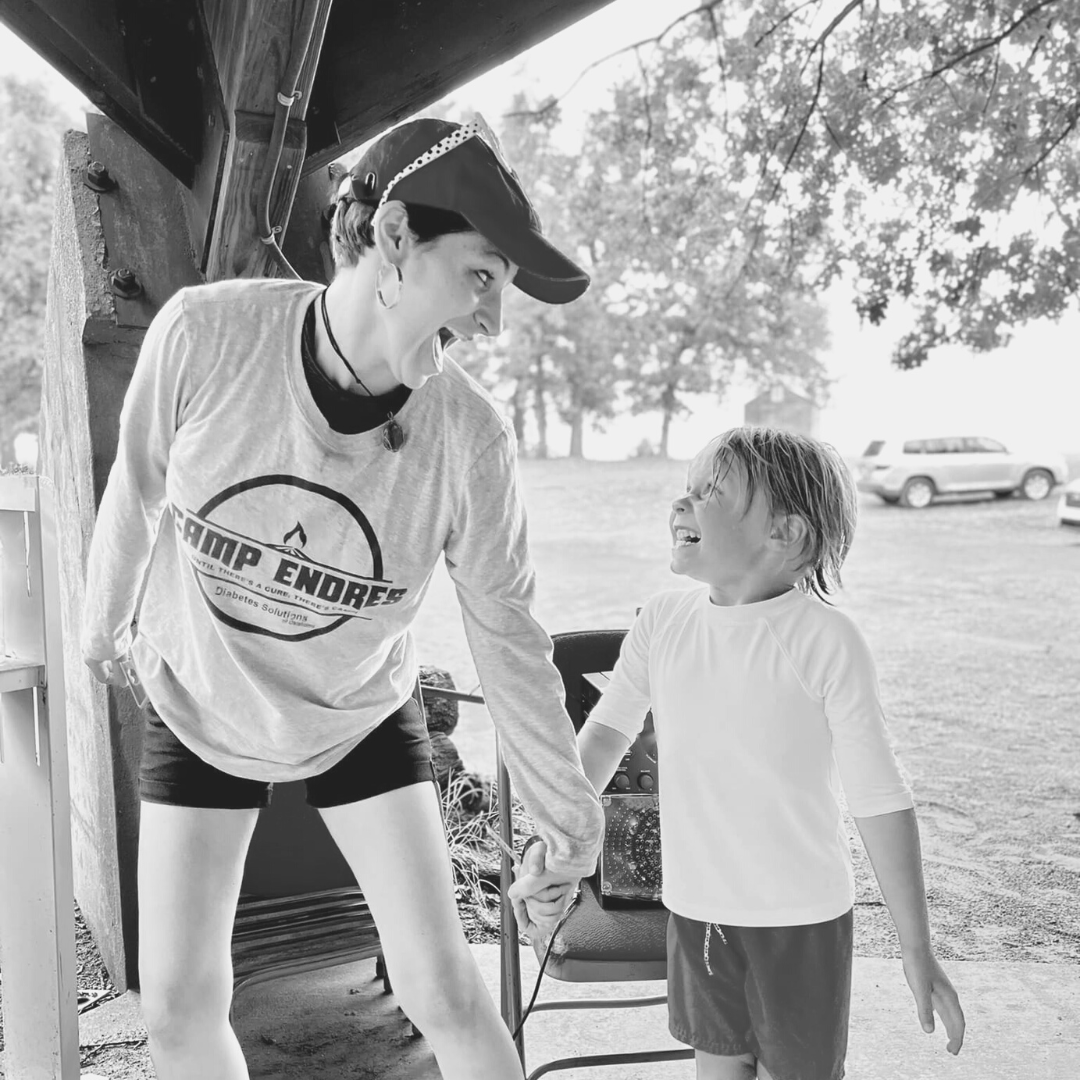 Jennifer Hughes, MHR, LPC
Mental Health Director
Hello! I'm Jennifer and I am a licensed professional counselor. I graduated with my masters in clinical mental health counseling from The University of Oklahoma in 2018. I live in Tulsa and I work as an outpatient therapist for a company called CREOKS Behavioral Health.  I specialize in individual/family counseling, trauma-focused therapy, play therapy, and art therapy. CREOKS has formed a partnership with DSOK and I act as the mental health professional on staff here at DSOK.  I have had type 1 diabetes for 30 years now and my first year at camp was in 1990. In 2013 I returned to camp as a volunteer, at which point I found my calling. I noticed kids with T1D seemed to have more issues with anxiety, depression, anger, etc. and I realized there was very little focus on mental health care in the treatment of type 1 diabetes. I went back to school and got to work, my goal being to act as a bridge between the mental health and T1D community. I drive from Tulsa to OKC each month to see individuals and families affected by T1D at the DSOK clinic. I also attend each camp session, which is still my favorite part of the year.
"Be the change you wish to see in the world" - Mahatma Ghandi
Malcolm Davis
Director of Community Engagement 
Hey everyone! Bio coming soon!
"Not all in life is sunshine and rainbows, but a good amount actually is." - Unknown
Tracy Pappas
Administrative
Assistant
I began volunteering for DSOK several years ago and started working part-time in 2012. I have a degree in business from Midwest Christian College and worked many years in commercial property management.
Once we started our family, I stayed at home and kept active volunteering in my church and Putnam City Schools. Type 1 diabetes has been a part of my life for as long as I can remember. Having a brother and a son both living with this disease, I understand how diabetes can affect the entire family, and I genuinely have a heart for those going through this experience.
DSOK has been a huge blessing, and I love being a part of this organization and helping others live life successfully with diabetes.
"Enjoy the little things in life, for one day you may look back and realize they were the big things." – Robert Breault