By Mom, Lindsey G.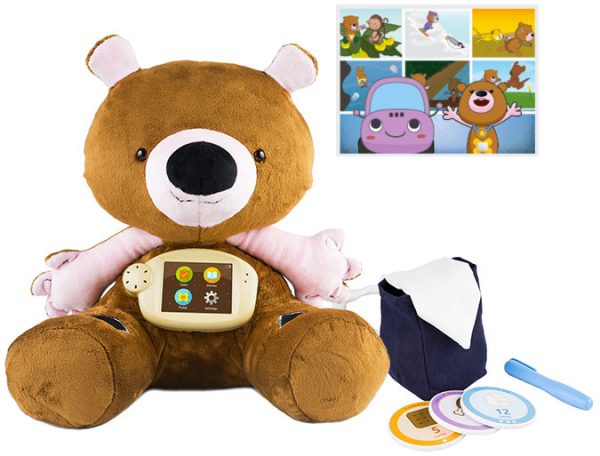 My daughter, Hope, was diagnosed with Type 1 Diabetes on the 13th of January 2016 at the age of six. So much information and so many changes to a child's daily life can be both scary and overwhelming.
Thanks to Kim Boaz-Wilson, Diabetes Solutions of Oklahoma, and a special new friend named Jerry. Hope has been able to handle all of the big life changes a little easier!
Jerry the Bear has type 1 diabetes, just like Hope. He is helping her to feel a little more at ease with the multiple blood sugar check(s) and insulin injections that she now has to do daily.
When Hope returned to school at Plainview Elementary in Ardmore, Oklahoma, she was able to take Jerry with her to help explain to all her classmates what she will be doing every day and how Jerry has to do the same. The kids all thought that this teddy bear was the best thing ever.
Hope felt so special to be able to show them what she is going through with the help of one very special toy.