DSOK Spotlight: Luke Larson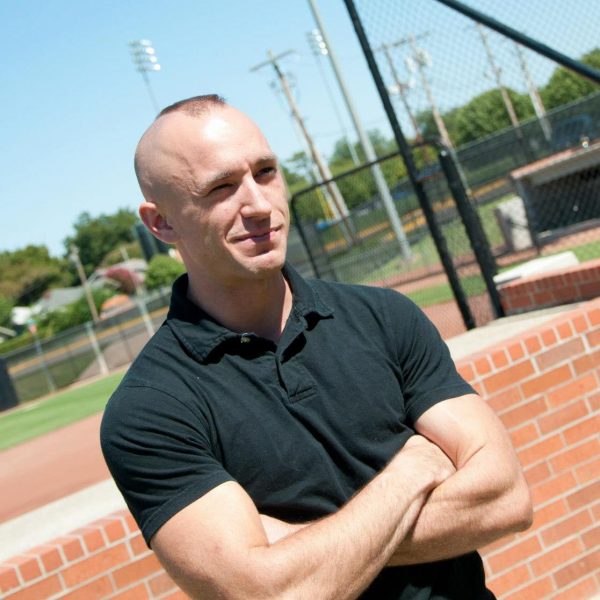 By Luke Larson
My name is Luke Larson, I'm a Certified Personal Trainer and a USA Weightlifting Sports Performance Coach. I'm honored and thankful that Kim chose me as a spotlight for Diabetes Solutions of Oklahoma. I was born and raised right here in Yukon, Oklahoma. I've had Type 1 Diabetes since I was 9 years old.
Ever since I was a kid I've always been playing sports. I played everything from football, basketball, soccer, baseball, and of course my favorite wiffleball. I think it's extremely important for kids these days to explore and try out different sports and play it as much as they can. Especially, kids with Type 1 Diabetes need to play sports and get into the habit of exercising. From middle school all the way to my senior year of high school I ran track. I ran the 400 meter relay and the 800 meter relay. Our 400 and 800 meter relay team was one of the best teams in Oklahoma City. Every track meet we went to we won gold or silver in those relays. I also went to state my senior year for the 400 meter relay. When I was running track I really struggled with controlling my blood sugar. I remember some track practices I would run as fast as I could with a blood sugar below 60. Warning, do not run or exercise with a low blood sugar, it is extremely dangerous. One thing I did do a good job of is that I would always check my blood sugar an hour before practice, I would check a couple of minutes before practice started, I would check my blood right after practice, and I would check an hour or two after practice. That helped a lot with preventing low and high blood sugars. Nowadays, I carry that same habit when I workout or go running. Running track while wearing a pump was tricky. During practices I would run so fast that my pump would fly off my shorts and just swing back and forth because it was attached to my body. In the end, I struggled, I grew, and I didn't let diabetes control me or prevent me from playing the sports that I loved.
I became a personal trainer when I was going to school at OSU. I became a certified personal trainer thru the National Academy of Sports Medicine. My first job was working at the Colvin center at OSU which is the student gym. I fell in love with bootcamps, which is training a large group of people all at one time. At OSU, I was given the opportunity to be a model in a fashion show. After my first fashion show I was offered to model in the Oklahoma Fashion Week. Cool thing was I met a female model there that had type 1 diabetes. How cool is it that in Oklahoma's first fashion week there were two models with type 1 diabetes. After working at OSU, I started my very own personal training company called Unashamed Fitness. I ran my own bootcamps in Stillwater and I also did in home personal training. After that I started doing strength and conditioning for a girls volleyball team. During that time I realized, I really liked training athletes. Soon after, I became a USA Weightlifting Sports Performance Coach. It's not easy being a personal trainer and having type 1 diabetes at the same time. I've trained clients with a low blood sugar causing me to have slurred speech, blurry vision, and confusion. When that happened I made changes in my diet and what times I checked my blood. Now I check my blood before, during, and after sessions to prevent low and high blood sugars.
The future for Unashamed Fitness looks very bright. Right now, im about to publish my first book about fitness called the "Lean Clean Fat Killing Machine". Here in February and March I'll be writing more books and I'll be launching some workout dvd's. I'll be selling my books and dvd's on Amazon, the apple store, Barnes and Noble, and in other stores. I also plan on doing some charity bootcamps to help raise money for the Diabetes Solutions of Oklahoma and other non-profit organizations. My ultimate goal in the future is to open my own strength and conditioning gym doing everything from bootcamps, one on one, small group, fitness classes, and strength and conditioning for athletes called Unashamed Fitness or Unashamed Strength.